>> January 21, 2009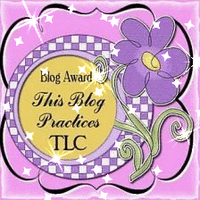 I didn't  believe it either... but Steph from ScrappyCocoa  (she's got an amazing blog..check it out..) had nominated me and 4 others for this award. Am soo excited..Thanks Steph....  i really haven't received one before and am still wondering what to do... just thought i'd share it with everyone. And now..am supposed to pass it along to my fav blogs that Practice Tender Loving Care (TLC)...lets see...hmm....
here are my picks for the Blog TLC award... Am giving it to them for showing wonderful generosity over the years and helping many newbies like me with their amazing work and superb freebies... 
2.Suzee at

Suzee-q-stuff



thanks guys... 
hope u inspire many more like me ...