>> April 23, 2010
How are you all !!??  It was hectic week for us. We took a mini vacation to LA and Yosemite last week(end). And wow…Yosemite was beeeeautiful !! We took loads of pictures and i can't wait to scraps with them.
Yari of Jadyday Studio is retiring as a designer !! sniff sniff .. :( She was an amazing designer and i loooved all her products. But real life can be stressful and she has lots going on now and a new baby on the way. But….
She also has a HUGE SALE going on…. so this is your last chance to grab all the goodies… Click on the Ad to get redirected to her store. Also don't forget to leave her some love at her blog.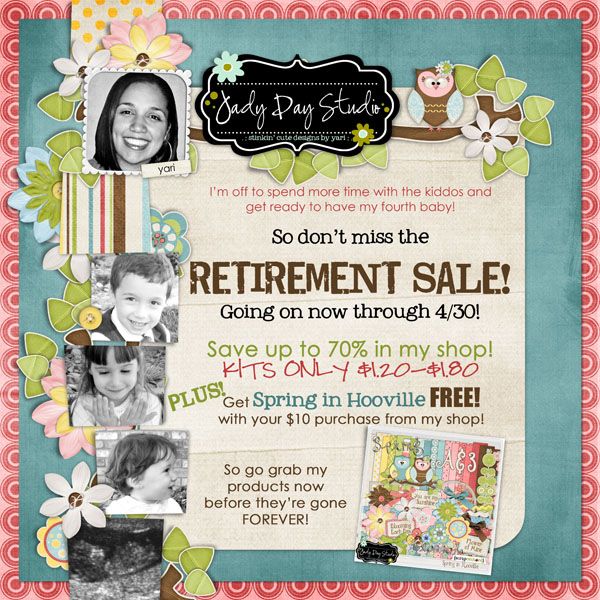 Rachel of Captivated Visions, is looking for you. Yes, you… She is having a Summer Guest CT Call. If you like her designs, and more importantly would like to be a part of an amazing group of friends, do apply !! More info on her blog.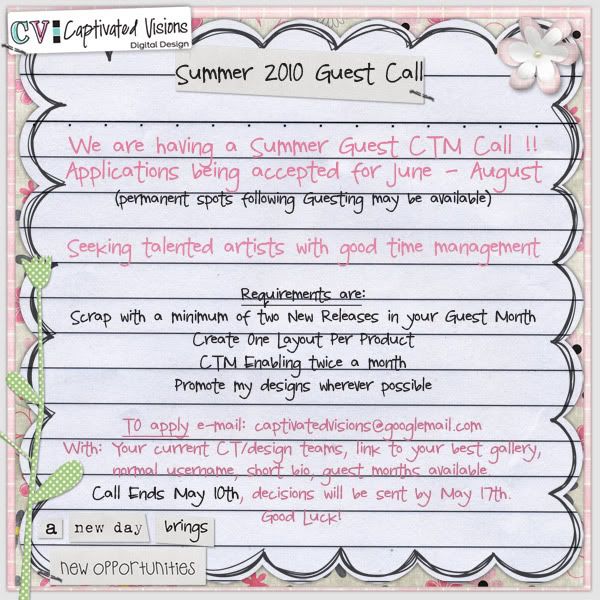 Those were the info i wanted to share for this week. Now here are the latest products from my designers.
Ninie Designs has a super cool, brand new kit Happy Days. This kit is available here.
Stolen Moments and Melissa Bennett have teamed up for this beautiful kit Sweet As Sugar. It is available here.
SuzyQ Scraps has lots of products in her stores in the past week. First is the kit Going Green, a collab with Amanda Heimann designs
Next are some word arts Lifelines #1
Next… a set of  hybrid Mother's days bags Templates.
My layouts using the above products.
That's it everyone… thanks for dropping by and looking forward to an exciting weekend !!
bubyee
Read more...