>> January 27, 2009
I had so much fun making my 'Those Crazy Days' kit and even more fun with so many acknowledgmentst !! Thanks all... for all those wonderful feedback... 
Also i made some add-ons for the 'Those Crazy Days' kit.. which am giving away as this weeks freebies, along with a quick-page i had promised !! Hope you like them.
And next week... a NEW KIT !!!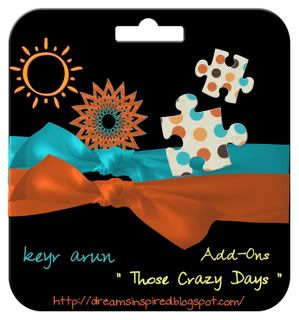 for zip files download
HERE
Download the Quickpage here :