>> January 13, 2009
I've been really busy this month and i thought i'd never have the time to make one kit. And yaaayyyy!! atlast, i found some time and made this kit..its called 'Those Crazy Days'. I actually made it for some crazy pictures i wanted to scrap... and thought i'd share them too. I'm still making the add-ons..so for now, only the papers and elements are ready. And for this weeks FREEBIE... you can download the PAPERS. Drop in next week for the elements. 
First take a look at the layout i made using this kit.. what do you think ? ...i'm also thinking of giving it away as a quick- page later.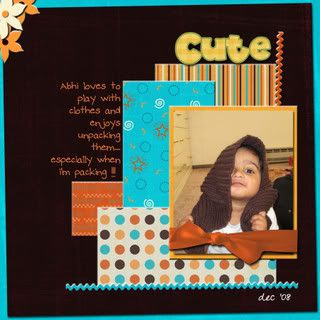 Word art from 'For Jett' kit  by LadieSue, Fonts by Pea Cassie and Pea Shirley

And finally...!! below is the preview of the kit  and below that ,the set of papers for this weeks FREEBIE . Enjoy!!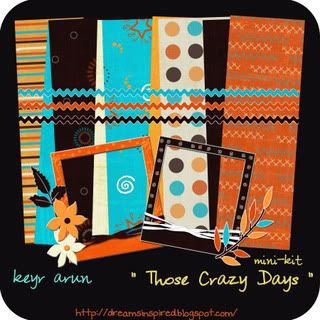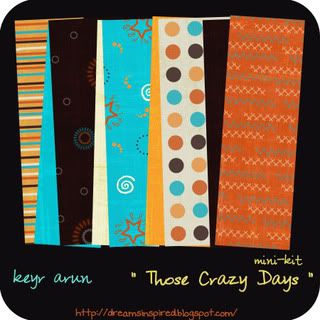 click on the image for rar files or  click
HERE
for  winzip files